Superb Advantages of Online Forms and Form Builders in the Digital Age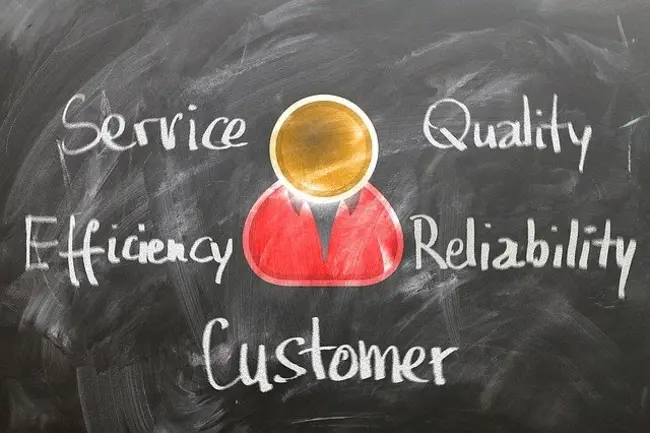 ---
Today, the level of technological advancement is at a spectacular peak, never seen in history; and, it doesn't intend to stop any time soon.
In this process, one major change in our lives has been the incredible growth of the digital realm.
Thus, many businesses have had to transform themselves into a new form of service providing, a pretty digital one. Not to mention the ton of businesses that literally came to existence with digitality.
Consequently, for businesses and customers, digital means of communication have become golden necessities.
For such communication to be successful in keeping a long-term, healthy relationship between service providers and demanders, it's been mandatory to establish means for consistent collection and storage of information.
The best way for that is via online forms.
And the best way to manage online forms is with a sophisticated form-builder.
It's expected that the popularity of form-builders will no longer increase, but instead will explode in the upcoming years.
Well, what do you expect? Not only do all-digital and somewhat digital businesses are expanding, as well as growing in numbers, but other businesses, having kept themselves fairly non-digital, are forced to go through the transition themselves. Or else, they'll fall far too behind to survive.
Take a look at educational occupations. More and more do they have to turn to digitality.
Gosh, even money is approaching a state of being completely digital.
But okay, enough with all the context. Let me get to my point: if you're running a business, or planning to do so, and you wish to achieve success, then you'll need to collect, store, and analyze information on a regular basis.
So, you'll need online forms, and a good form-builder.
In this article, I'll talk about some of the advantages of online forms and form-builders.
Keep in mind that some of the advantages I'll mention will differ in quality depending on different form-builders.
Alright. Let's go.
Easily Editable, Highly Practical
With online forms, these benefits are givens; but the real difference is between a basic form-builder and a sophisticated one.
Under the service of a sophisticated form-builder, the ease and speed of editing you can do are overwhelmingly advantageous.
Moreover, with such builders, the whole process is much more practical.
More to be said on practicality as we go.
No Hand-Writing Issues, No Paperwork, Less Cost
You know how a given handwriting can often be, well, messy and hard to understand. If you use conventional paper forms, then all the data you collect will be hand-written.
If preparation and filling of forms are all online though, then any hand-writing issue is simply eliminated from the get-go.
You also rid yourself of having to undergo all the unnecessary work of paper forms. In addition, you don't have to pay for printing, distribution, etc.
In fact, you can pick from a number of free-to-use form-builders, so the "less cost" can go all the way down to "no-cost". However, if you demand high-quality service, a paid alternative might be the way to go.
I think you'd agree that higher quality comes with some due cost.
Ultra-Fast Distribution and Collection
To send an online form to all your audience, all you have to do is just share the link of it. That's all.
Or, if you want to upload the form to your website, just use the embed code. It's done.
Now, respondents can simply click on a link or navigate to your website to reach your form. Nice and easy. Plus, once they are done filling out the form, they just click on "submit", and it's over. Data collected.
Of course, there is variability in terms of how these processes are handled, depending on the builder you use. A high-quality form-builder will not only make the process smooth, but will also, for example, allow you to share your form on different platforms easily, through integrations.
Secure Data
Using online forms, particularly with a good form-builder at your service, the data you collect just cannot be lost, 99.9 percent of the time.
When a form is filled and submitted by a respondent, the data is directly stored in the database of your form-builder service provider, supposing they have a database, of course. I would recommend you use a builder that at least has a database, like this one.
Okay, that's all good; but, there is more: if the builder you use is open-source, has its database, and you can install it on your cloud, then you have your own form-builder app and the data is stored in your database, meaning you are the sole owner of it.
Convenience and Responsiveness
Well, your audience would be much more comfortable filling out an online form, since they can choose the setting and time that fit them. They can freely go over the questions and edit their answers without worrying about any time limit. And, once they're done, they submit a response that is much more reflective of true answers than it would be in a face-to-face setting with a time limit, where the process can be uncomfortable and rushed.
Apart from that, it is also crucial that the forms you create are "responsive", that is, they can be properly viewed and filled on different devices like mobile phones, tablets, computers, etc.
That, again, is a top-level duty of a form-builder.
Content Relevance
There are features that an online form can have, and a paper form may never provide.
Users can often find forms hard to fill through, because the form can be overwhelmingly long, and some of the questions can be irrelevant to them. Thus, they may just skip it without going all the way.
Pretty undesirable, right?
Well, this issue can be addressed in many ways, most of which aren't even possible in conventional form-making, and all of which are way better handled with a good form-builder.
A good example would be "conditional logic", which isn't practical on a paper form anyway.
The idea is that you create a form that follows a pre-defined pattern depending on how previous questions were answered.
It works like "if this, then that, but if that, then this". Yeah, well, if that looks confusing, no worries. I won't pass without an example, a very simple one.
Suppose you prepare an event registration form. You ask "Will you be attending?". Then, you ask "How many guests will you bring?"
All good, but, the second question is irrelevant to someone who answers "No" to the first question.
So, with conditional logic, you can modify the first question to act like "view the second question, only if the first is answered 'Yes'". There you go. Now, with the correct settings, the second question won't even appear if the first is answered "No".
Smooth isn't it? Of course though, better modification comes with a better form-builder.
Brand Customization
This one seems to speak for itself.
With a feature-rich form-builder, you can design your forms to be specifically reflective of your brand, which is a massive benefit.
It will portray your brand as much more professional, noticeable, and thus, trustworthy.
Conversion Rates
Online forms are generally easier to fill out, and they take much less time. So, they yield better conversions.
By the way, if you want to learn more about how to increase conversions of your forms, check out this article of ours.
Moreover, online forms can be embedded into pretty much any web page, allowing them to be far more reachable and relevant.
A well-designed form, properly placed on a web page, relevant to its content and purposes, can get more responses from users interested in your services, thus yielding better conversion results.
Absolute Control
A feature-rich form-builder will provide you with full control over your forms and your data.
You'll be better able to analyze the information you collect and make necessary adjustments.
You'll be able to categorize your forms as well as your customers who have different demands.
Templates and Integrations
Absolutely indispensable features.
If you are to use online forms in a consistent manner, templates and integrations are literal musts, and they come best with a sophisticated form-builder.
There are types of forms that are quite fixed in their basic outlines. And, since you'll use them regularly, you don't want to create the same basic forms from scratch every time you need them.
Templates take care of this issue.
Right now, through a 5-minute search on Google, you can find hundreds of templates for basic forms like contact forms, RSVP, sales forms, etc. And yes, many of them are also free to use.
This site, for example, has lots of free templates. You just need to sign up, and you can use them.
Aside from offering you various templates, a good form-builder should also come with in-depth tool kits to help you customize your templates to suit your brand and specific needs.
Integrations are even more so the advanced services of a good form-builder.
By connecting to different platforms, integrations help you improve and automate processes like sharing forms and storing submissions.
This is a massive benefit, as people use many different apps.
So, for example, if sufficient integrability between your builder and other platforms is achieved, then you won't have to struggle miserably to manage sharing your forms with all your audience.
---
Long Story Short
It is by now safe to say that online forms and form-builders are more like online musts and life-savers.
In this article, you can find some great form-builders. Heck! We're not there yet.
Trust me, I know the initial stages in getting the hang of this form-builder stuff can get overwhelming. However, it's really bad to throw the baby out with the bathwater.
The pathway we're walking down in the ever-growing digital realm means that digital form-builders are indispensable.
Remember, we're all destined to be "newbies" at something or somewhere we're not familiar with but could still benefit from. And, if you happen to be a "newbie" in the context at hand, then I hope this article helped prepare the stage for you into something that can be very useful for your business.
---
This article gets updated regularly.