Announcement: Introducing Form Sharing
We are thrilled to introduce the highly anticipated Form Sharing feature for FormPress. This new addition allows you to easily collaborate and manage permissions for your forms, providing greater flexibility and control.
View Permission: This permission level grants users the ability to view the form within the editor but restricts any modifications.
Edit Permission: With edit permission, users can make updates and changes to the form using the editor.
Data Permission: This level of permission enables users to access and view form submissions.
To share a form, follow these simple steps:
1. Navigate to the "Forms" section and locate the form you wish to share in the list. Click the "Share" button located under the "Actions" menu for the selected form.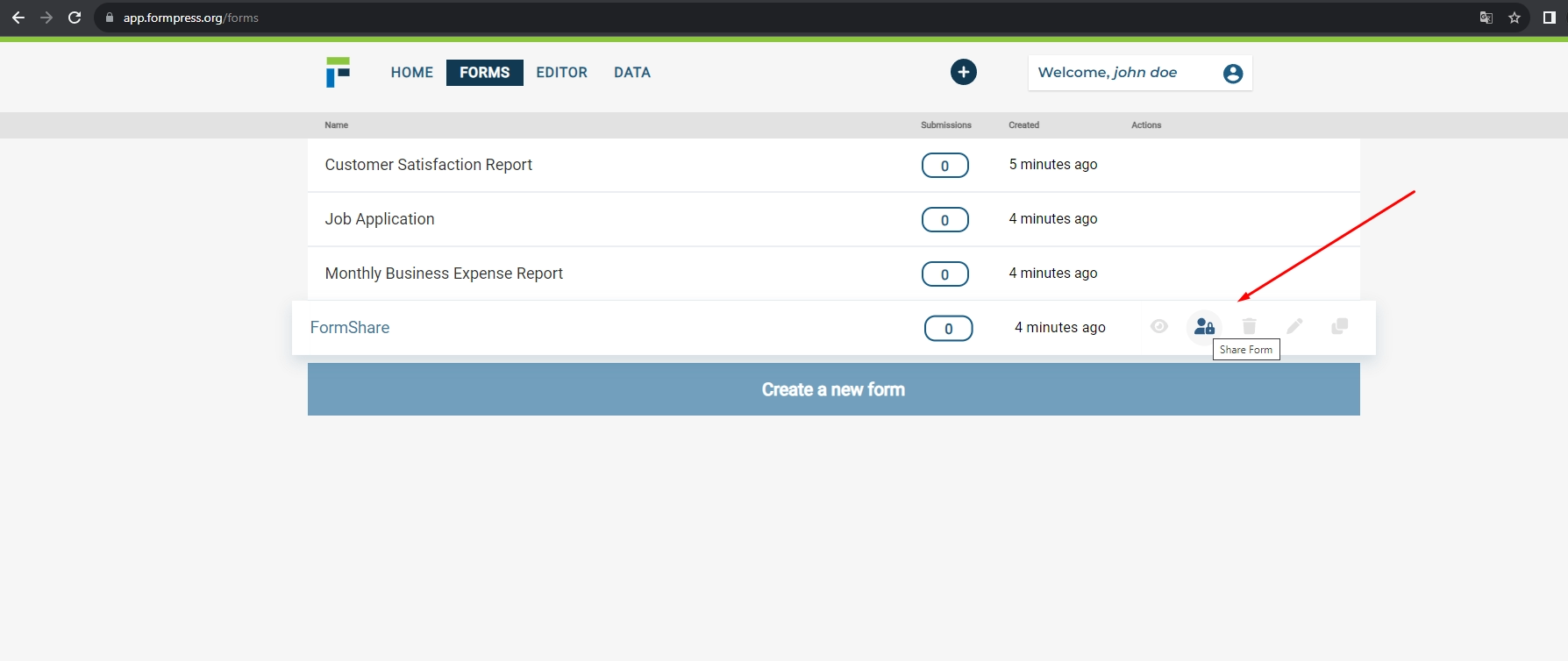 2. Press the "Add New Permission" button to begin configuring sharing settings.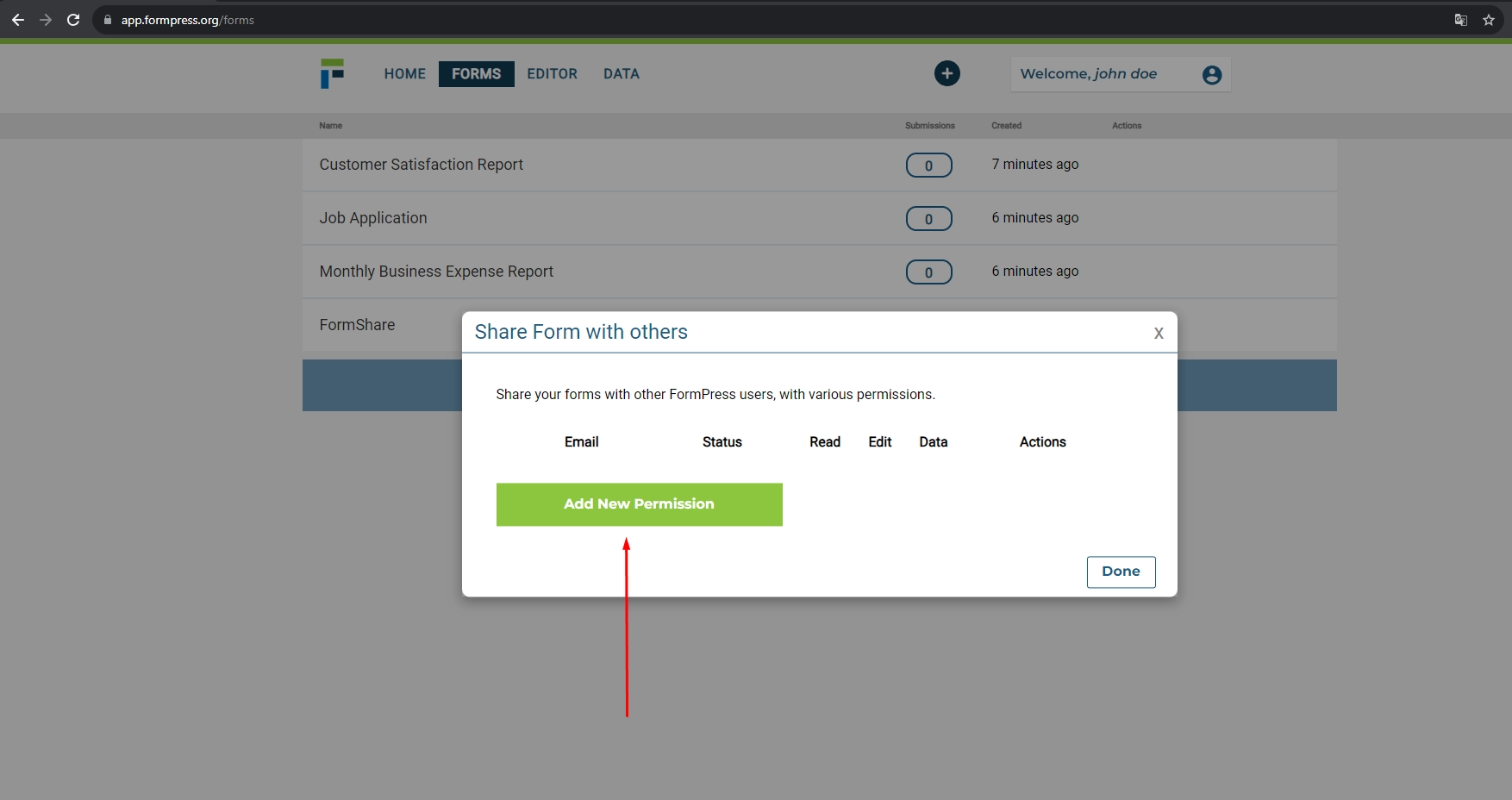 3. Enter the email address of the user you want to share the form with and select the appropriate permissions you wish to grant. Click the "Share Form" button to initiate the sharing process. An email containing a FormPress link will be sent to the recipient.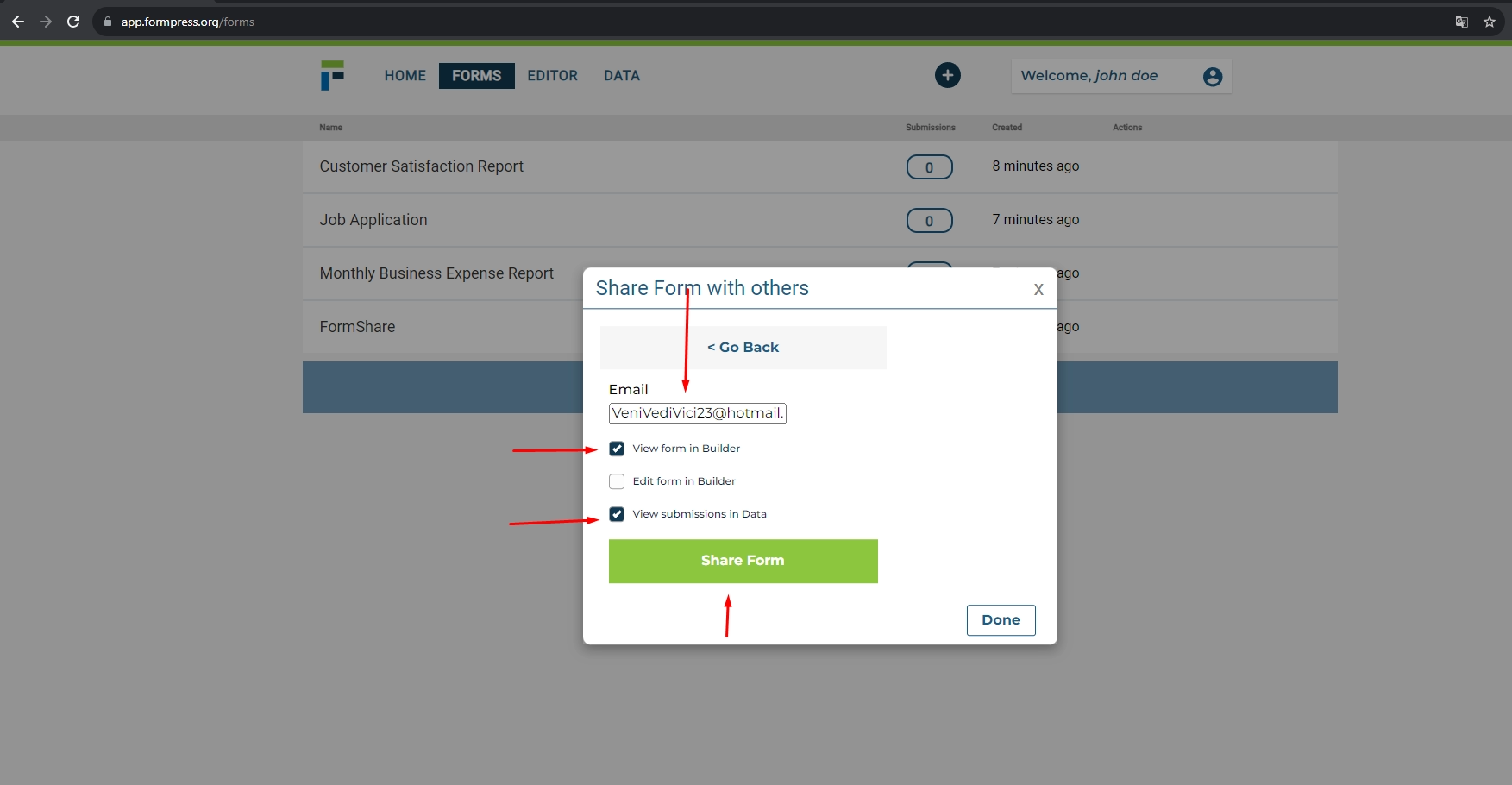 4. The recipient must click the link in the email to access the shared form. The status in the "Share Form" window will change from "Pending" to "Accepted" once they've done so. Please note that shared users must either have or create a FormPress account to utilize the shared form.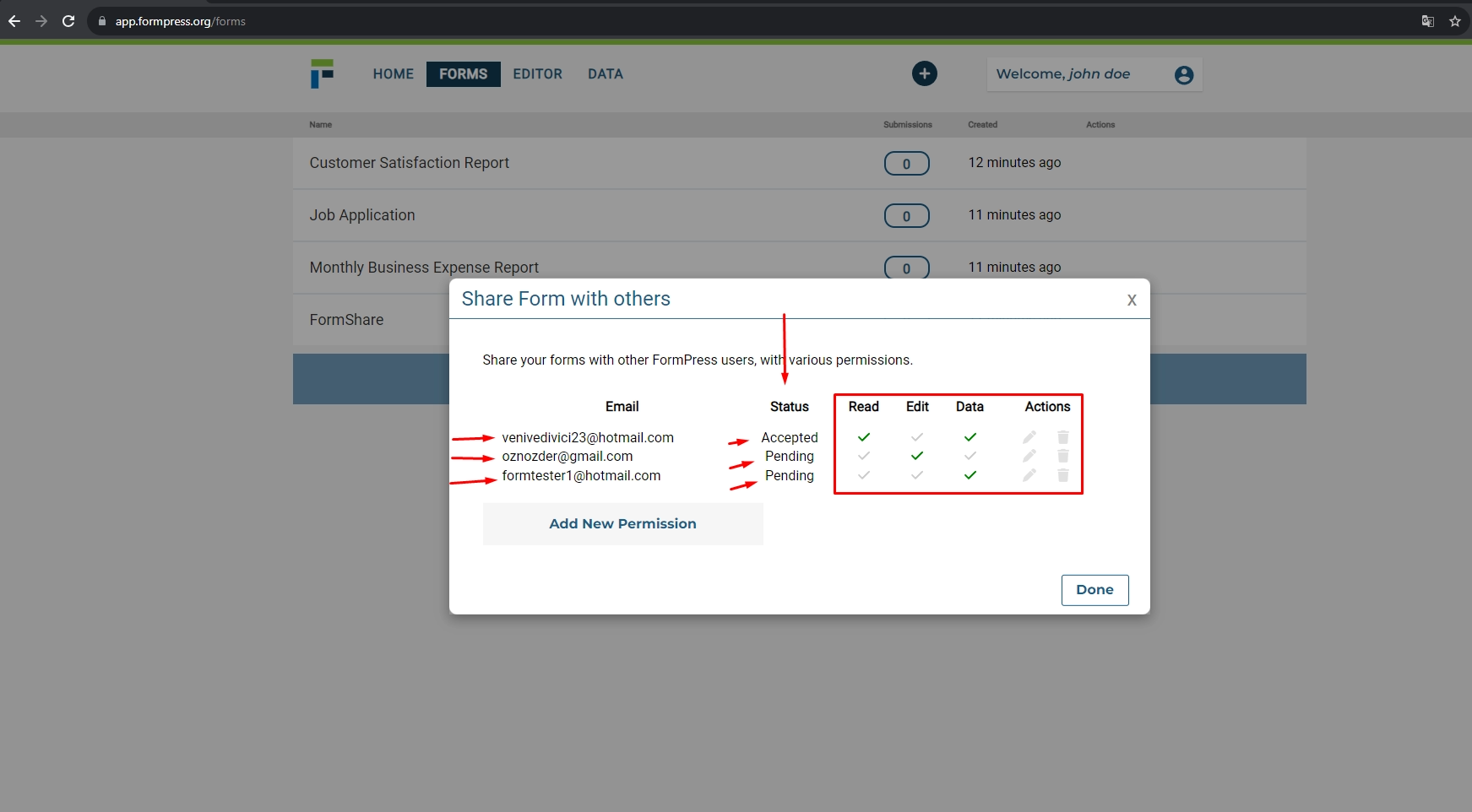 5. For shared users, after accepting the shared form via the provided link, they should navigate to the FormPress Settings and click the "Accept" button.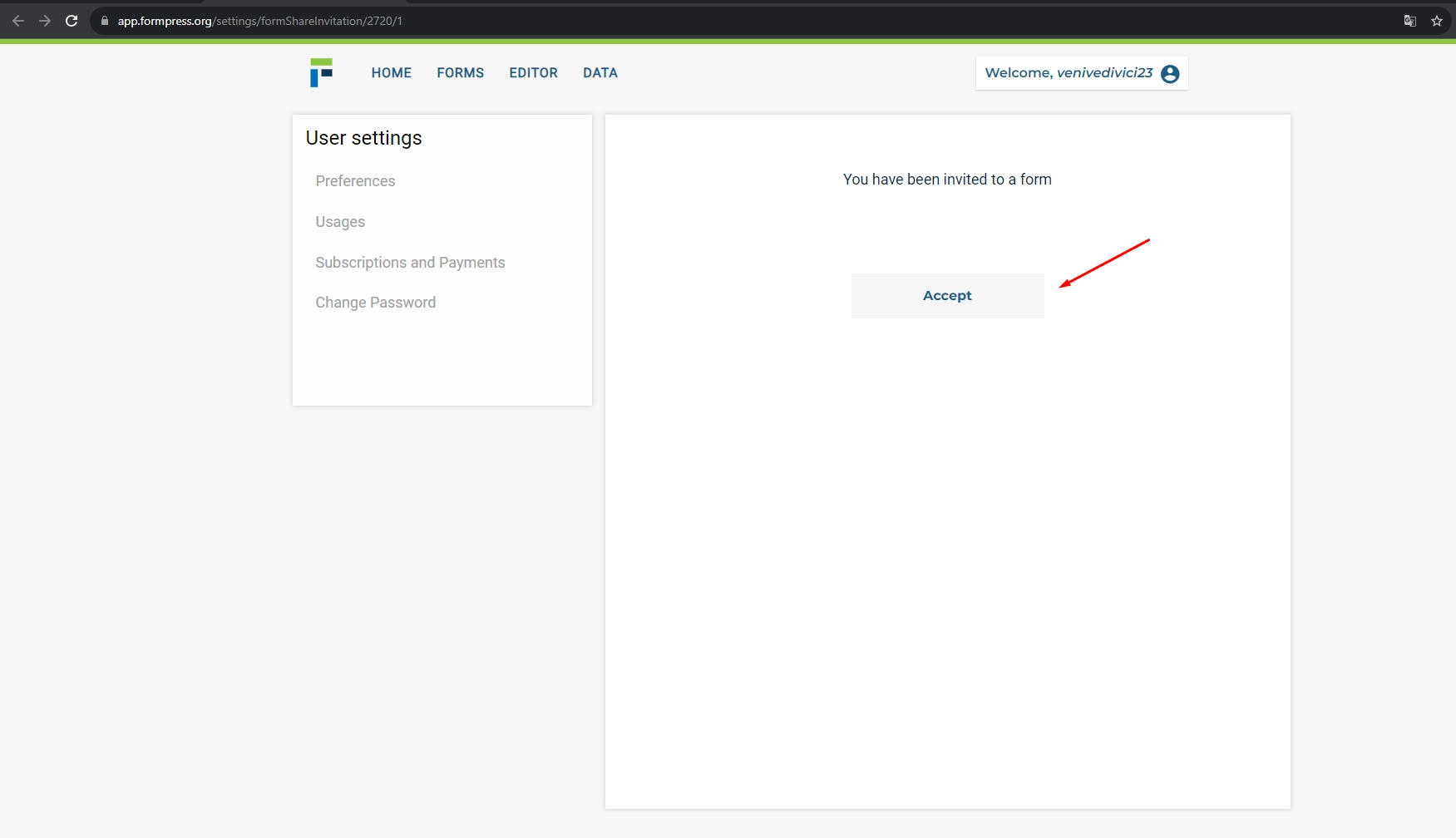 6. Once the form has been accepted, it will appear in the "Forms" page under the "Shared with Me" section, ready for use, just like any other form.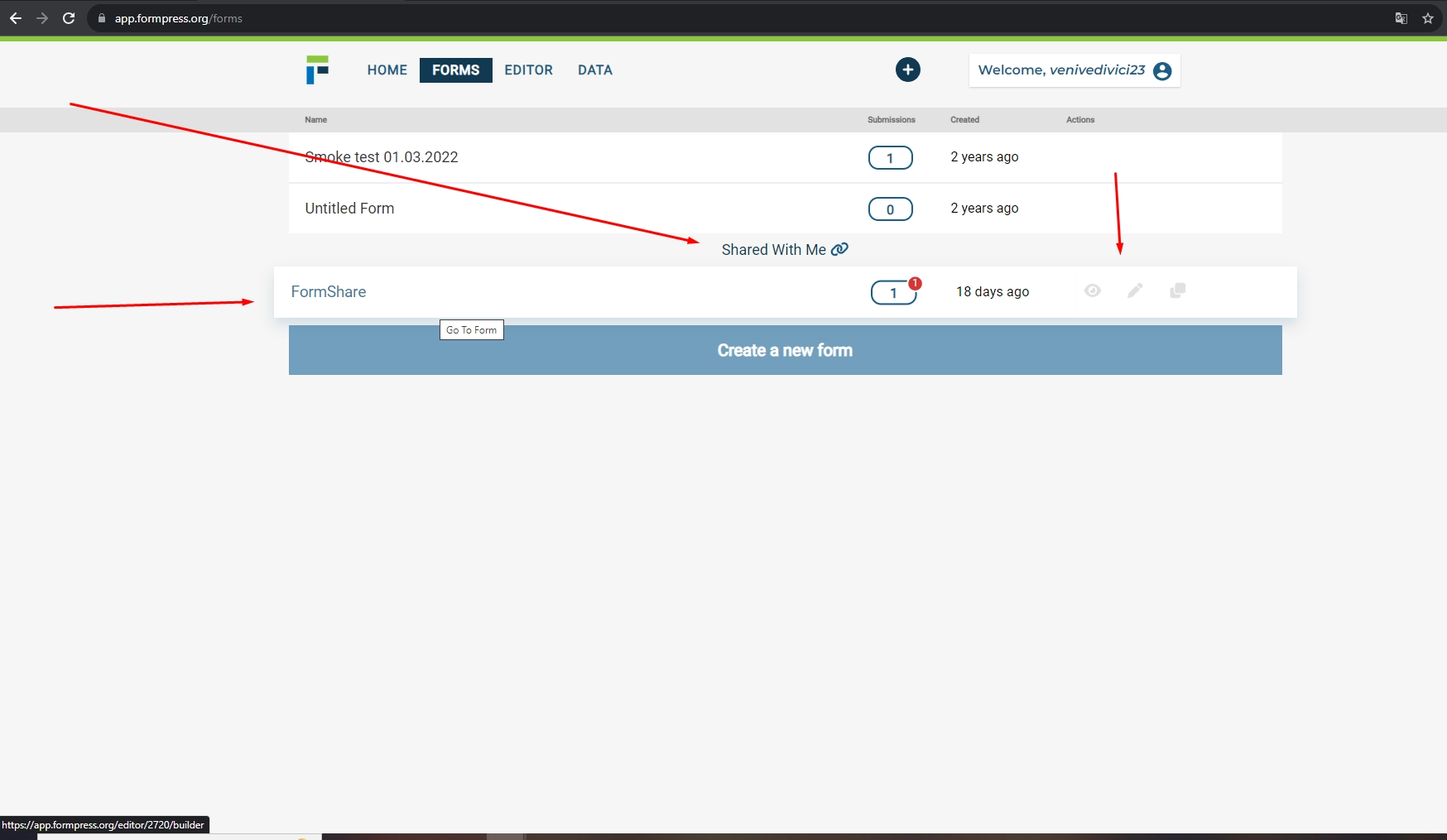 Thank you for your interest in FormPress. We are committed to ongoing improvements and look forward to enhancing your form management experience.