Introducing FormPress's New Conditional Logic Feature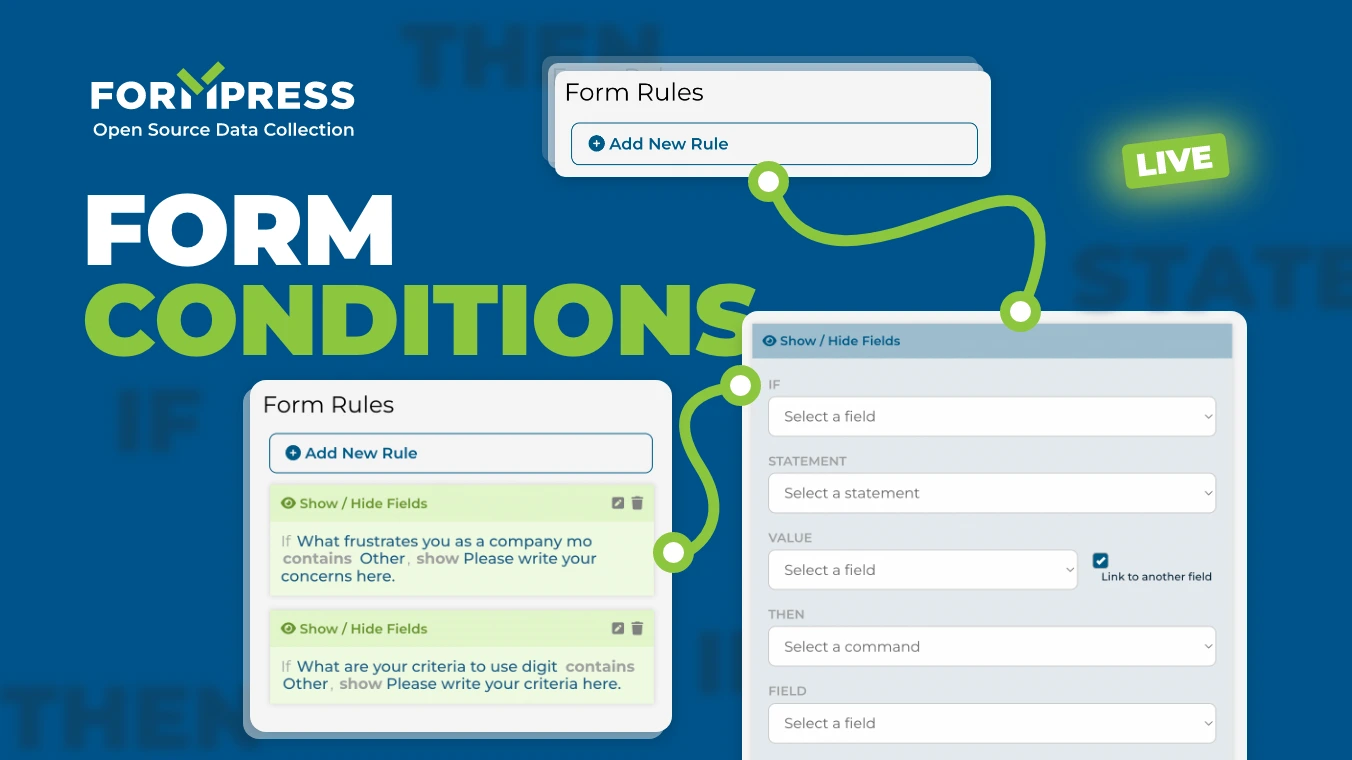 At FormPress, we are constantly striving to enhance the form-building experience for our users. Therefore, we are thrilled to announce the release of our latest feature - new conditional functionality. This feature allows users to create dynamic forms that adjust based on the data entered by their users.
With the new conditional functionality in FormPress, users can establish rules that will either show or hide specific form fields based on the data entered by their users. For instance, if a user selects "Option A" from a previous question, a form could present a set of questions related to "Option A". This approach can help streamline forms and create a more user-friendly experience.
Setting Up Conditional Rules in FormPress
Setting up conditional rules in FormPress is an easy process that takes only a few steps:
Open the form you want to edit. You can achieve this by clicking on the form you wish to modify.

Navigate to the Form Rules section, located on the form's interface.

Click the Add New Rule button, which will present you with a rule configuration interface.

Edit the rule configuration based on your needs and hit Save to apply the changes.

Navigate to the Elements tab to go back to the form builder.

Click Save then Publish to make your changes live and apply them to the form.
We are eager to see the exciting forms our users will build with this new feature. Give it a try and discover how FormPress can help take your form building to the next level!