Announcing Google Drive Integration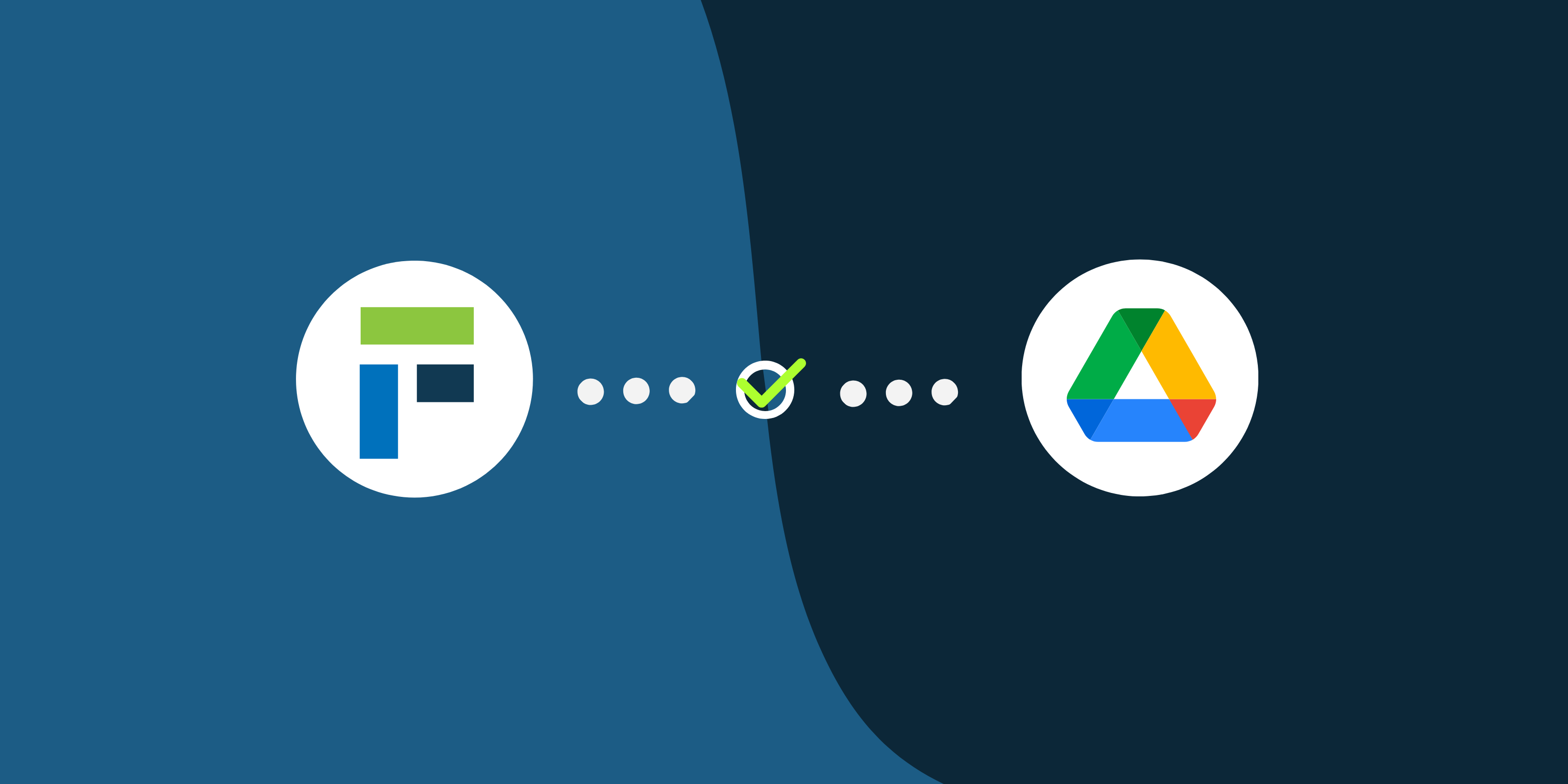 We're excited to announce a new addition to FormPress - Google Drive integration! Now, when someone submits their data to a FormPress form, a PDF version of their submission will automatically be uploaded to the user's Google Drive folder.
With this new feature, FormPress users can easily and securely store their form submissions on Google Drive, giving them easy access to all their important data in one convenient location. This is especially useful for users who need to keep track of their form submissions for compliance or record-keeping purposes.
In addition to being able to store submissions on Google Drive, users can also choose to receive a notification email every time a new form submission is uploaded to their Google Drive account. This can help users stay on top of their form submissions and take action on them in a timely manner.
Setting up the Google Drive integration is easy - simply log in to your FormPress account and from editing one of your forms go to the "Integrations" section. From there, you can connect your FormPress account to your Google Drive account and choose the folder where you want your form submissions to be uploaded. You an also specify a filename template to have more control on the uploaded file in your Google Drive.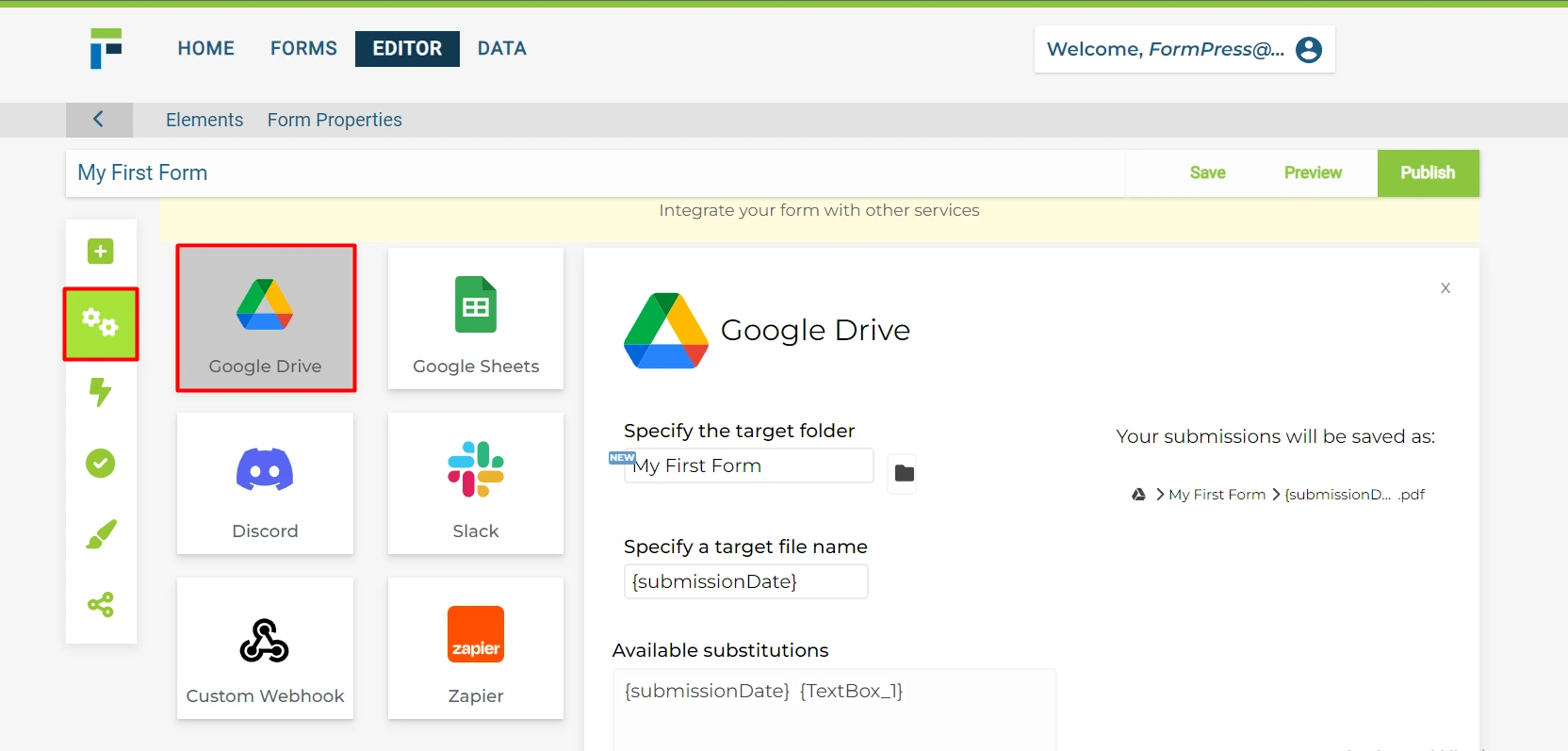 With the new Google Drive integration, FormPress users can enjoy even more convenience and control over their form submissions. Try it out today and see how it can help you streamline your workflows and manage your data more efficiently.